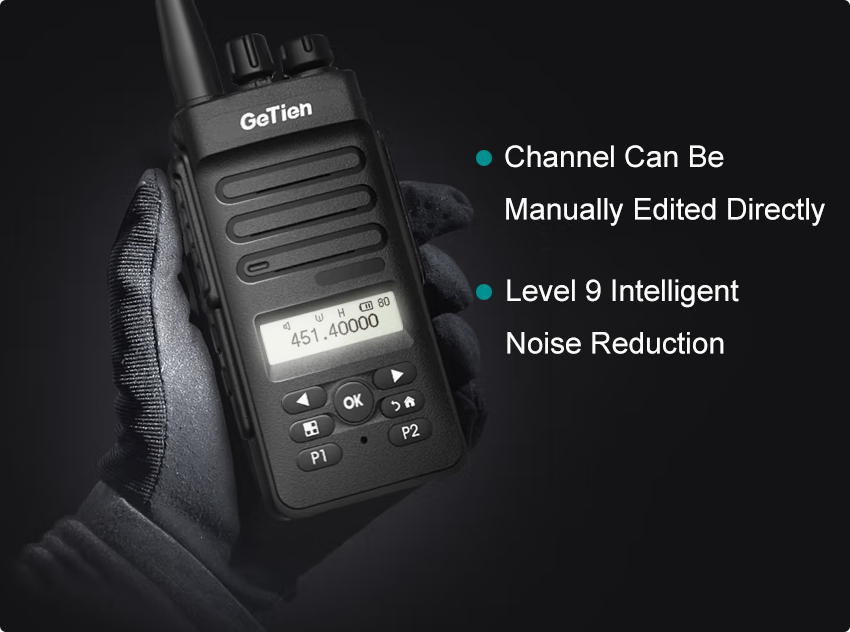 1 Level 9 intelligent noise reduction In noisy environment, the surrounding noise is automatically filtered to make the sound quality clearer.
2 Screen display function It is easy to use and the function operation is clear at a glance.
3 Memory channel 199 groups of memory channels can be switched freely without blocking communication.
4 Launch timeout warning Press and hold PTT for a long time to speak, which will cause short circuit on the main board of the walkie talkie.
5 Low battery reminder When the interphone battery is low, there will be a voice prompt.
6 Battery Save After 10 seconds of standby, the walkie talkie will automatically turn on the power saving function.
7 VOX voice control function You can speak directly without pressing PTT. You need to use the write frequency cable to open it on the computer And you need headphones to use this function.
8 Practical manual channel editing function You can manually debug the frequency without debugging on the computer.