Hytera Digital Migration Radio RD62X

DMR & Analog Auto Switch , Light And Easy to Wall Mount.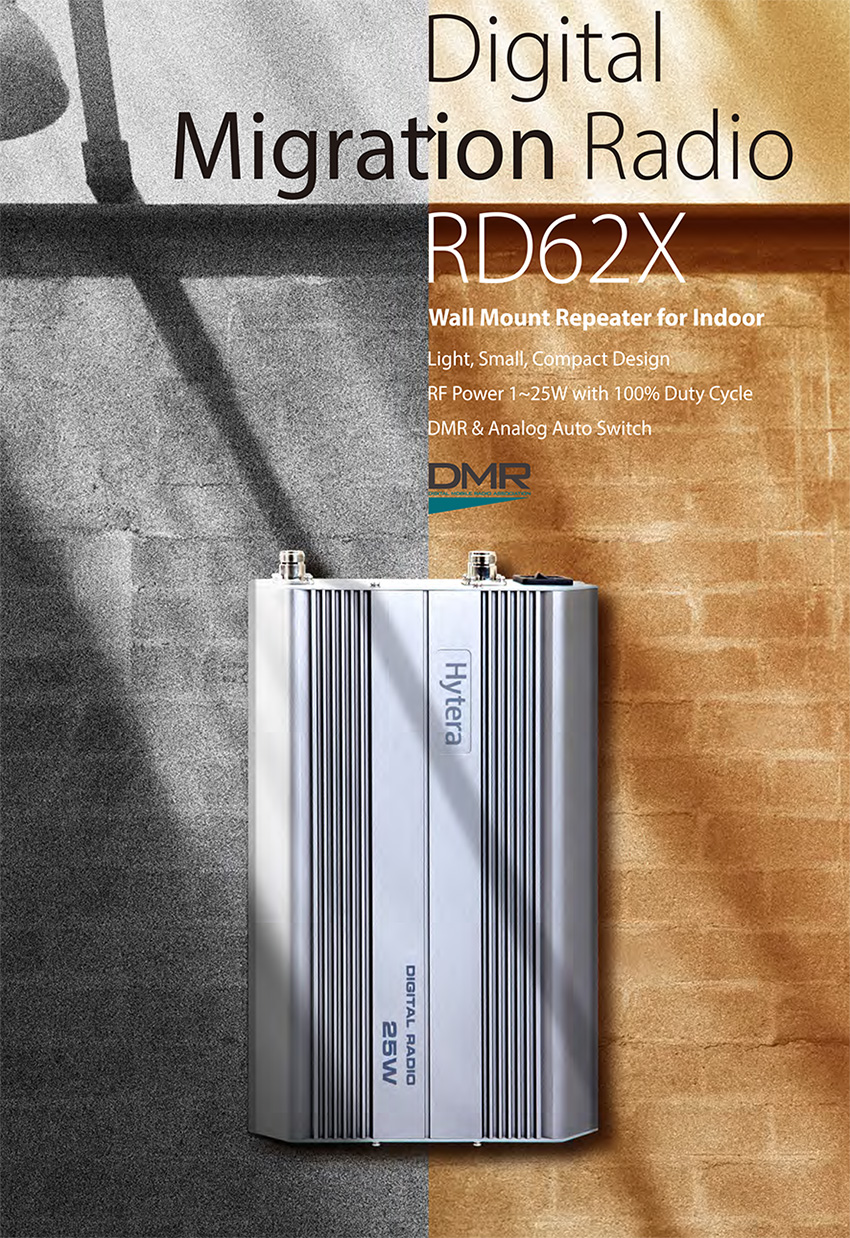 RD62X is a 25W, DMR and Analog dual mode repeater in a compact design,embedded with a mini duplexer (optional) and power supply. lts innovative design enables it to easily s upport wallmount installation with AC/DC power. ItsDMR and analog features meet voice and data requirements and help make smooth digital migration cost- effectively. Multiple sites can connect via IP to support flexible wide area and large building coverage.
Highlights
● Three-in-one integrated repeater: RF, Power supply and duplexer (optional) built in.
● RF power1~25W with 100% duty cycle.
● DMR & Analog auto switch.
● Light and easy to wall mount.
● AC/DC switch without interruption.