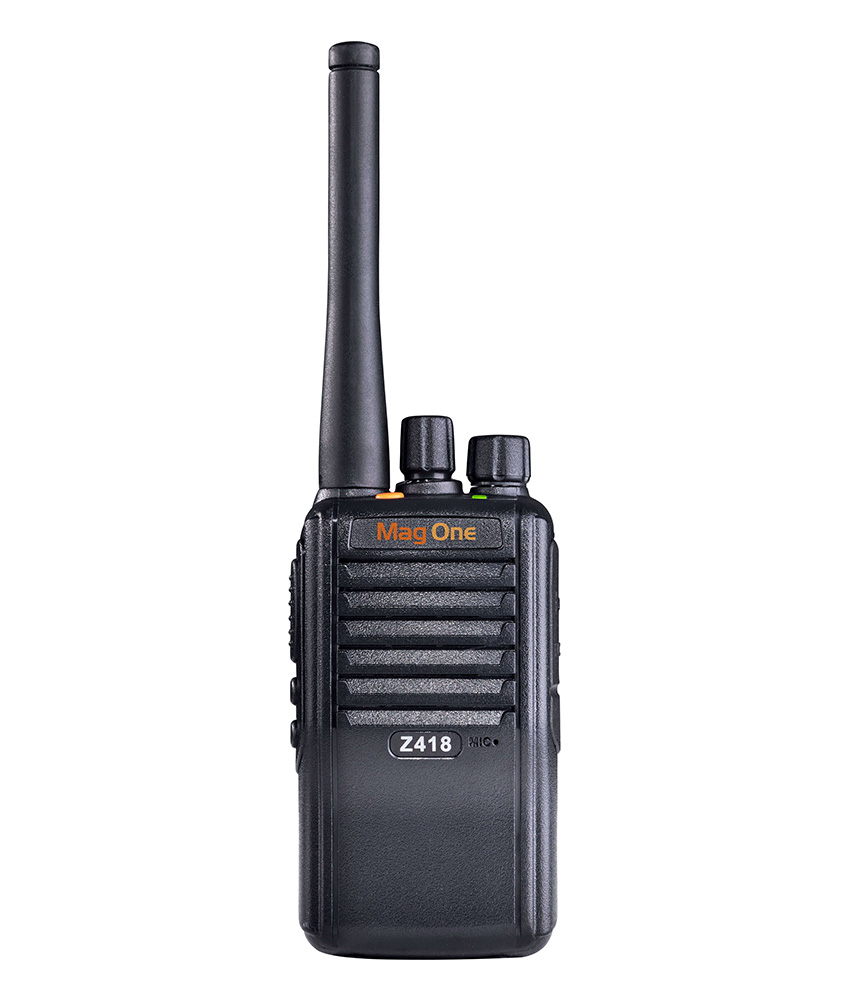 The Z418 allowing you to communicate with its powerful digital capabilities, making your digital migration journey easier and more affordable. Compact and rugged, walkie-talkies deliver great value without compromising quality - giving you more features and flexibility to achieve the best possible communication quality.
The Z418 can help any business transition from analog to digital communications for premium audio quality at an affordable price.
Automatic recognition type digital-analog hybrid mode
With analog and digital adaptation, the Z418 supports automatic identification of analog and digital signals, so that users can communicate with existing analog radio users and keep in touch with new analog/digital dual-mode DMR digital radio users.
pass-through mode
Direct Dual Time Slot, a new feature of DMR digital walkie-talkies, allows users to obtain two communication paths on one frequency, thus doubling call capacity without the need for repeaters.
32 channels
The Z418 can store up to 32 channels through programming software, each channel can be individually defined as digital, analog or mixed mode. These channels can be divided into 2 groups with quick group switching via preset programmable side buttons.
Premium audio output
Outstanding audio performance results in clearer calls, allowing you to communicate clearly and loudly in all environments.
Voice channel broadcast
When the channel is switched, the walkie-talkie can use voice to broadcast the current channel. This feature is convenient and fast, and users no longer have to look at the walkie-talkie when switching channels, thus helping users focus on work. This feature is available in both digital and analog modes.
IP54 protection class
The IP54 protection level has basic dustproof and waterproof capabilities, and users can use it with confidence in most daily environments.
Longer battery life
In digital communication mode, the use of TDMA technology reduces battery consumption per call and saves power when transmitting.
Z418 Features
•1,000mW internal speakers
• Built-in VOX voice-activated transmitter
• One-touch shortcuts
• Battery level indicator
• Programming password
• Scan/Priority Scan/Specify transmit channel
Performance parameters
Frequency range
G6: 403–470 MHz
Channel spacing
25/12.5 kHz
IP rating
IP54
Battery life (5-5-90 duty cycles in power saving mode)
FNB-Z162LI: 12 hours in digital mode / 10 hours in analog mode