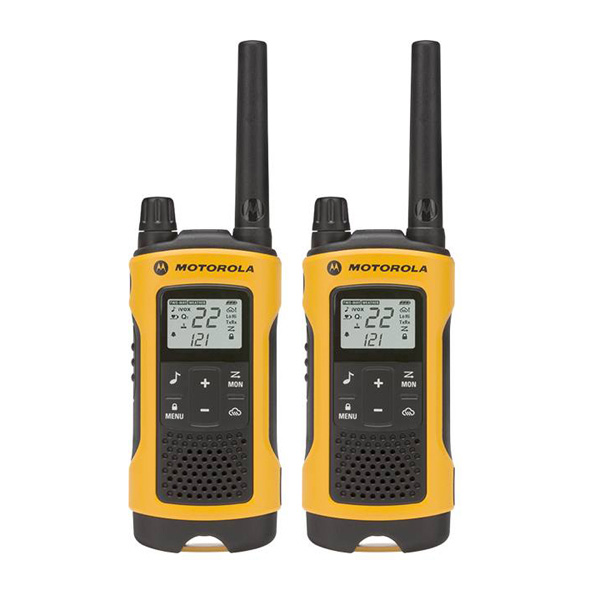 The Talkabout T400 radios are perfect for your outdoor excursions as well as life's everyday adventures. Take a pair of radios on your next camping trip, hiking trip or even to your house backyard or nearby park. With a simple push of the button, you can enjoy outdoor activities and quickly stay connected to friends and family.
With a range of up to 35 miles and freedom to communicate wirelessly, the T400 won't slow you down. The range in real-life conditions can be reduced from maximum range.
How far can I expect my radios to communicate? The communication range quoted is calculated based on an unobstructed line of sight test under optimum conditions. Actual range will vary depending on terrain and conditions, and is often less than the maximum possible. Your actual range will be limited by several factors including, but not limited to: terrain, weather conditions, electromagnetic interference, and obstructions.