Get the most out of your outdoor adventures with the Motorola Talkabout T460! It's a great companion when taking the trail, out at the campsite or skiing down the slopes. It has 22 FRS channels, 121 privacy codes, 11 NOAA weather channels and weather alerts to keep you ready for your next excursion into the wild or into the back yard.
The Talkabout T460 provides up to 35 miles of range in ideal conditions (typically up to 2 miles in urban conditions). Features include Quiet Talk filter, VibraCall® vibrating alert, channel scan, 20 call tones, hands-free iVox functionality, and a built-in LED flashlight to find your way through the dark.
The T460 also offers dual power options. You can either power it up with the included NiMH reachargeable battery pack or 3 standard non-rechargeable AA alkalines. The T460 is equipped with a micro-USB charging port so you can charge the radio directly as you need.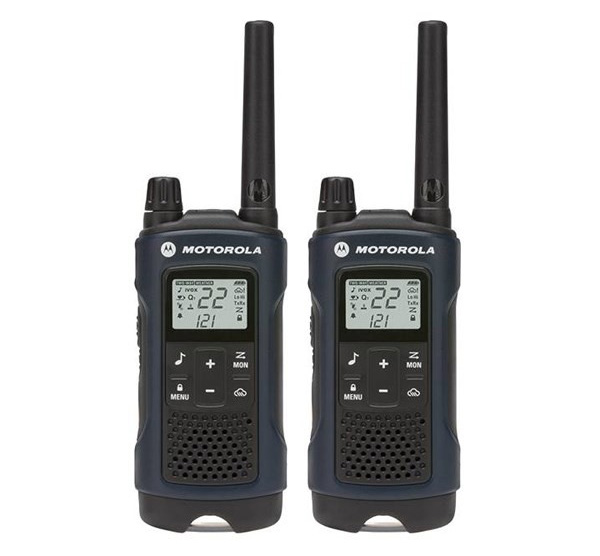 T460 Key Features