What is Single Frequency Repeater Function

SFR Function , Simplex Mode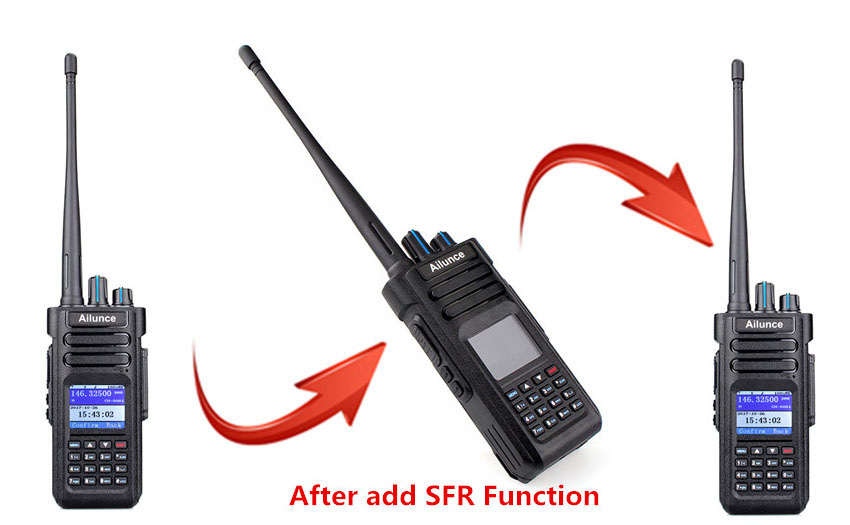 Recently many ham friends mentioned the Single Frequency Repeater(SFR) function, but what's it?
Definition:
As the name implies, it allows your device to be used as a repeater. but it's different from the setting of traditional repeater mode, the uplink and downlink frequencies of the repeater are the same.
Working Principle:
For DMR two way radios, there are two slots at a single frequency, we call them slot 1 and slot 2.
Using interference cancellation technique, the DMR radio with the single frequency repeater can use one slot to receive a call and the other slot to transmit the call on the same frequency at the same time.
The single frequency repeater mode is a very fast store and forward repeater. Radio 1 only transmits for 30 msec and then waits while the radio with SFR takes the voice data
packets from radio 1 and sends them out on time slot 2 for 30 msec.
Advantage:

In the simplex mode, the signal coverage can be extended, especially in the closed or isolated small area of the signal dead zone or weak signal zone.

Save frequency resources, single frequency point can set up a complete repeater system.
Disadvantage:
Not compatible with reverse function

Not compatible with double slot in direct mode