Why choose between UHF and VHF for your business? Now you can have both with the Wouxun KG-824B Dual Band UHF/VHF Business Two Way Radio! The 824B is the logical solution for small businesses, organizations and startups that need reliable radios for use on UHF or VHF channels at a minimal cost.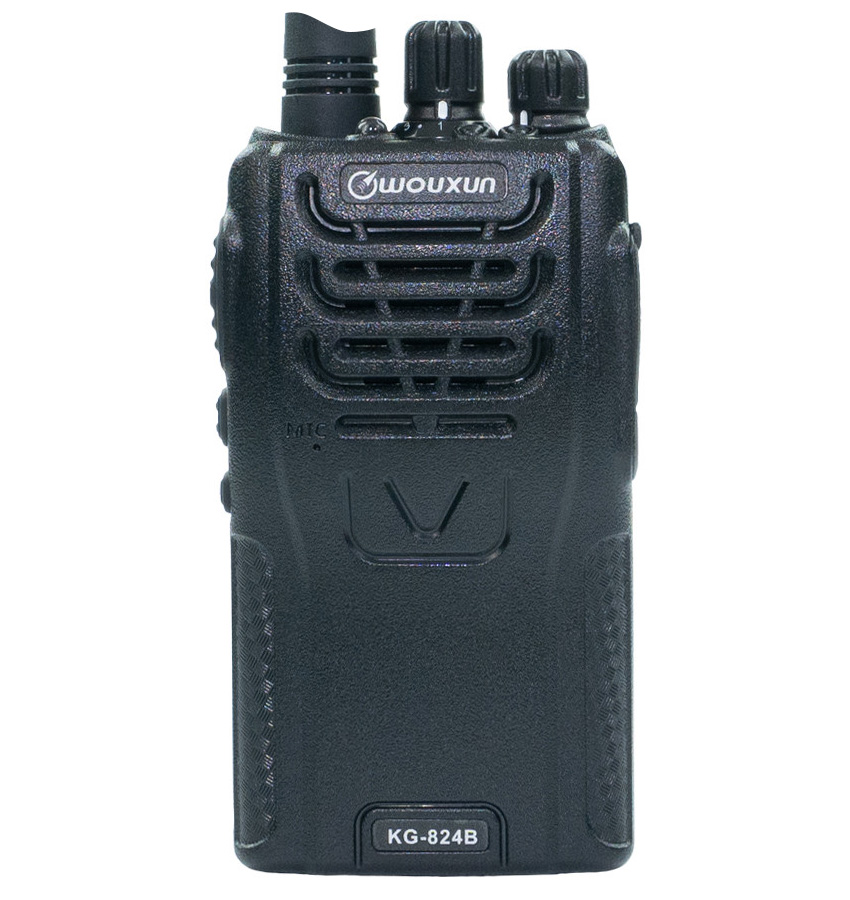 The KG-826B is ready for use right out of the box with 16 channels pre-programmed for business frequencies used by other popular business radios. It supports up to 128 custom programmable channels and 155 CTCSS/DCS codes built right in. No training is needed to operate this radio. The KG-824B is designed to provide your company or organization with instant radio comms at up to 4 watts of transmit power on UHF and up to 5 watts on VHF business frequencies!
The Wouxun KG-824B is built with a superheterodyne receiver for reliable communication on the job. It features English voice prompts, VOX and low battery alert. It has a programmable side key and a Monitor key for quick and convenient access to select functions. It also has a built-in flashlight.
The KG-824B is IP55 dust and water resistant for use in most indoor and outdoor business operations. The 1700mAh lithium-ion rechargeable battery pack provides many hours of operation on a single charge and can be recharged quickly using the smart drop-in desktop charger.
The Wouxun KG-824B includes a lithium-ion battery pack, antenna, belt clip, desktop charger, AC adapter, wrist strap, owner's manual and a one year manufacturer warranty.
Wouxun KG-824B Features
Included with the Wouxun KG-824B
Wouxun KG-824B Specifications