Make your business communications much simpler and more cost effective with the Wouxun KG-S86B Business Two Way Radio! The S86B is made for small businesses, organizations and startups that need reliable radios that are easy to use at a minimal cost.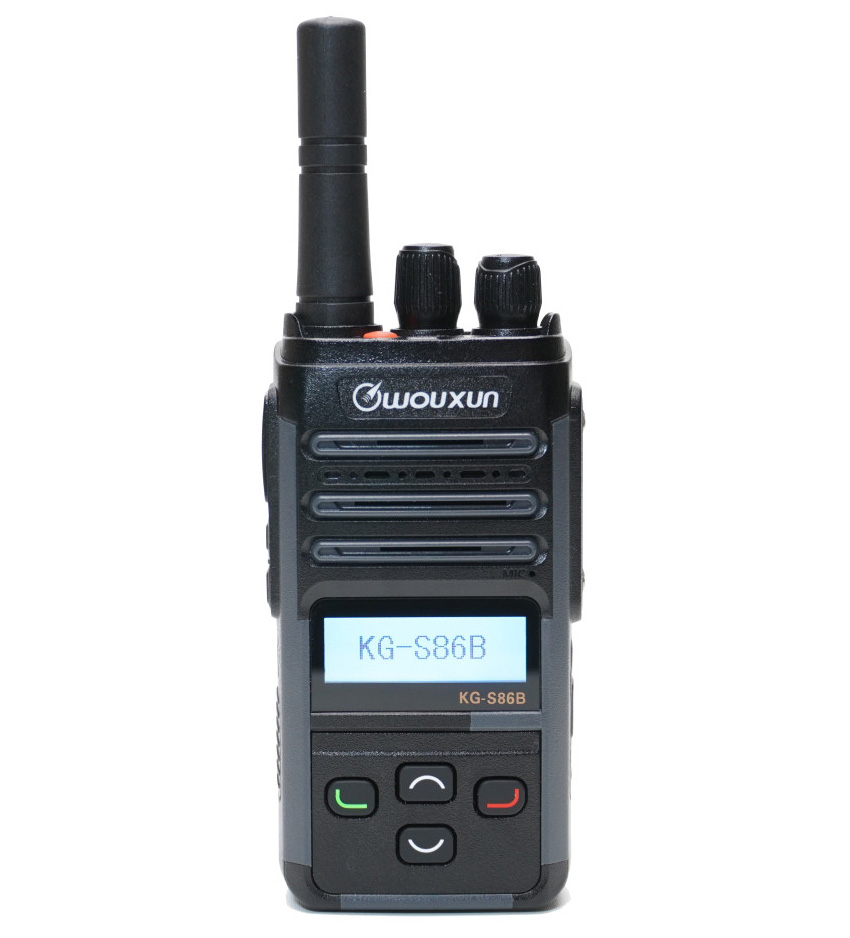 The KG-S86B is ready for use right out of the box with 16 channels pre-programmed for business frequencies used by other popular business radios. It supports up to 400 custom programmable channels and allows you to customize your radio using any of the 99 business specific frequencies and 155 CTCSS/DCS codes built right in. No training is needed to operate this radio. The KG-S86B is pre-configured to provide your company or organization with instant radio comms at up to 2 watts of transmit power!
The Wouxun KG-S86B is built with a superheterodyne receiver for reliable communication. It features a lighted LCD display, standard and non-standard CTCSS/DCS, priority channel scan, Call ID, a monitor function and DTMF support. Other features include English voice prompts, companding, VOX and low battery alert. It has two configurable side keys and and configurable top key. It also has a built-in flashlight.
The KG-S86B offers rugged reliability. It is IP65 dust and water resistant for use in most indoor and outdoor business operations. The 2000mAh lithium-ion rechargeable battery pack provides many hours of operation on a single charge and can be quickly recharged through the built-in USB-C port on the side of the radio.
The Wouxun KG-S86B includes a lithium-ion battery pack, antenna, belt clip, desktop charger, AC adapter, wrist strap, owner's manual and a one year manufacturer warranty.
The Wouxun KG-S86B is PC programmable for customization. The programming software is available for free download. Need a programming cable? Click the KG-S86B Accessories tab above to browse our selection of compatible programming cables for this radio!