The newest top-of-the-line rotator is for extra-heavy-duty antenna installations. It includes "Auto Slow Start" and "Auto Slow Stop" features to avoid sharp jolts to the antenna array and tower. The G-2800DXA includes a rugged mast clamp and 40 meters of control cable, for easy installation. Total rotation range: 450°, with presets.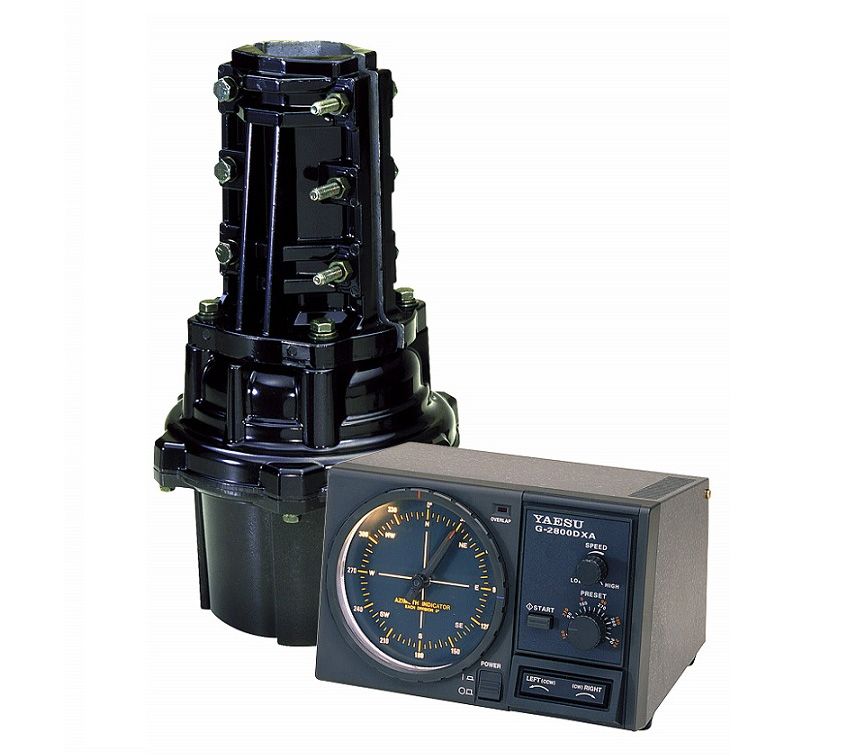 Main Features
1 Compass Display , Stop may be set at North of South.
2 Preset Control , For hands-free rotation during busy operating sessions.
3 Variable Speed , 50 - 120 seconds for 360º rotation.
4 Planetary Gear System , For improved braking and precision when using large arrays.