China Amateur Radio Communication Emergency Drill Successfully Held

CW Listening And Copying , Intercom Communication Competition
On May 3, the 2023 China HAM "5 · 5" Festival and Amateur Radio Communication Emergency Drill was held in Shoucheng Community Park, Jinsong Subdistrict, Chaoyang District, Beijing. The event was hosted by the Beijing Radio Association and co organized by Jinsong Subdistrict, Chaoyang District. Li Haiqing, chairman of the Amateur radio Working Committee of the China Radio Association, congratulated and delivered a speech. Relevant business personnel from the Economy of Beijing Municipal Bureau of Economy and Information Technology were present to guide the exercise. More than 800 Amateur radio enthusiasts from all over the country and people in surrounding communities participated in the activity.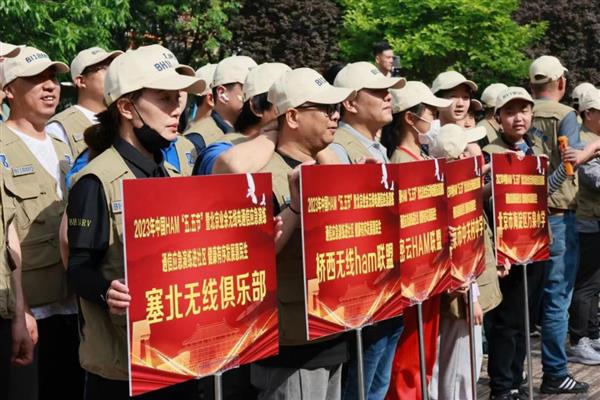 The theme of this activity is "communication emergency drill into the community, healthy and orderly development benefits people's livelihood", which aims to promote radio management laws and regulations to Amateur radio enthusiasts in a targeted manner, and enhance their awareness of abiding by laws and disciplines. This Amateur radio emergency communications drill went into the community park for the first time, hoping that the Amateur radio team would exercise in the actual combat environment, constantly improve the team's cohesion, combat effectiveness and business level, and make technical preparations for emergency rescue and relief and emergency communication support.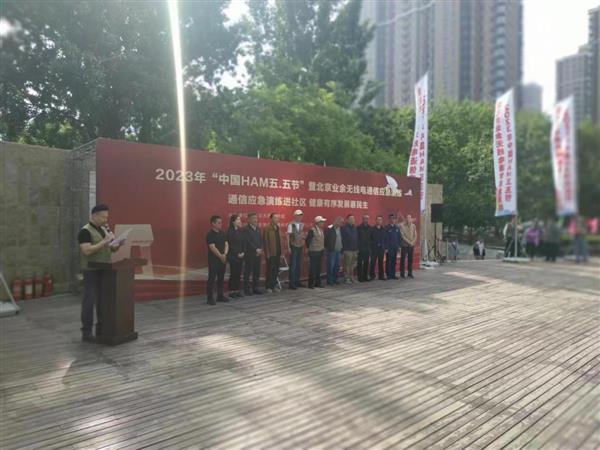 This Amateur radio radio communication emergency drill covers the popularization of emergency communication knowledge, skill display, rapid erection of emergency communication, CW listening and copying, intercom communication competition, Radio direction finder events, etc. Beijing Civil Air Defense Volunteer Emergency Communication Brigade, Sunshine Wireless Club, Radio Associations of Changping, Haidian, Chaoyang, Tongzhou, Fengtai and other districts, as well as 11 representative teams from Zhongguancun Middle School and Wanquan Primary School in Haidian District, participated in the competition. The Beijing Radio Monitoring Station and domestic and foreign radio monitoring equipment manufacturers showcased the most advanced radio monitoring equipment on site.